The Rogue Real Estate Investor Report gives you continued access to author insights on a wide variety of topics.
Here is a sample of a past issue:


Hello Rogue Investors,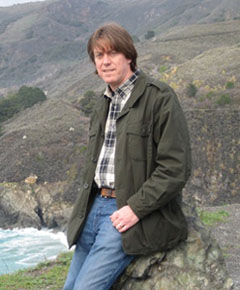 In this issue I want to focus on how to determine if a property is located in a flood plain. One good place on the Internet to look for flood information is the Federal Emergency Management Agency (FEMA) website.
As everyone knows, FEMA has been in the news practically all this year and last year. I will have to say that their website is unorganized, but it does have a lot of good information if you can find it.
Here are the steps to access FEMA flood maps.
Click here to go to the FEMA home page.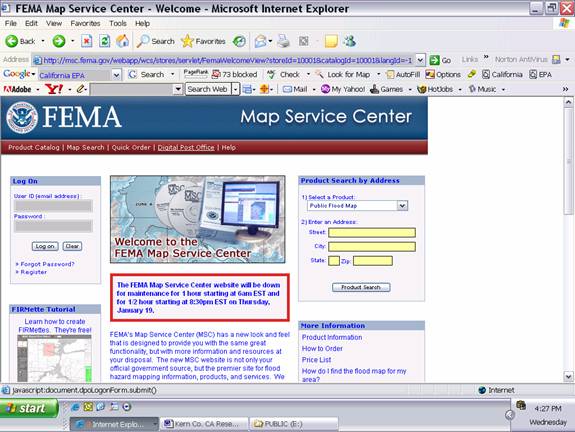 Click on "Map Search" in the red bar near the top of the page.
A new window will open (no URL available).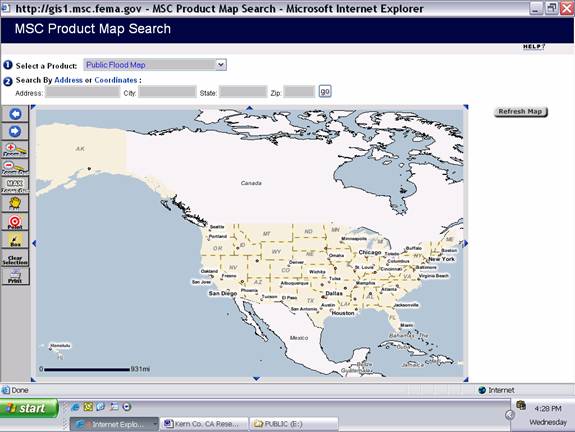 For Step 1, Select a Product, select "Public Flood Map".
For Step 2, Search by Address or Coordinates, enter the site address, city, state, and zip code if you have it.
For our example, we will enter zip code 93523 and then click on the "go" button.
A new window will open (no URL available).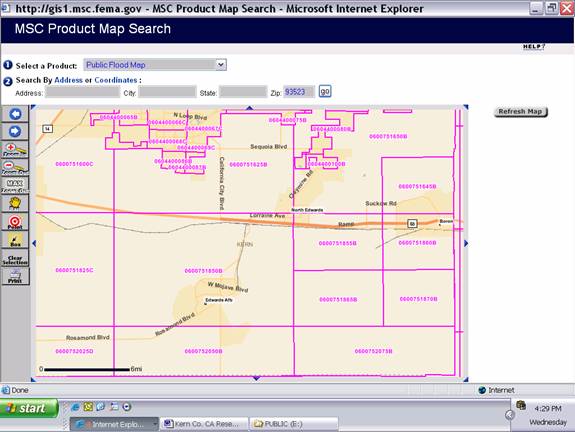 Click on the bullseye "Point" icon in the left margin, then place your cursor on the subject property location on the map and click your left mouse button once.
A new web page will open.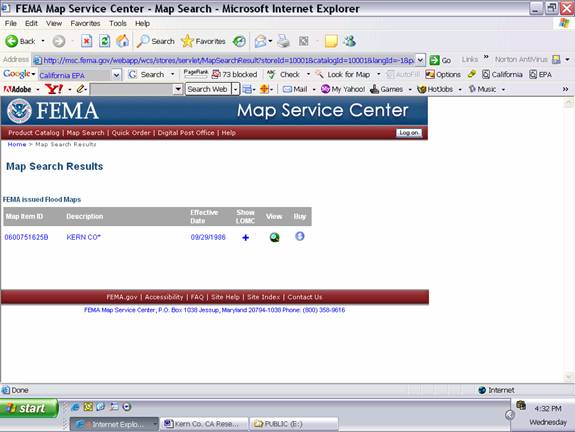 Click on the magnifying glass icon under "View". A new web page will open to the Flood Insurance Rate Map (FIRM) for your area.
For our example, the following map is displayed: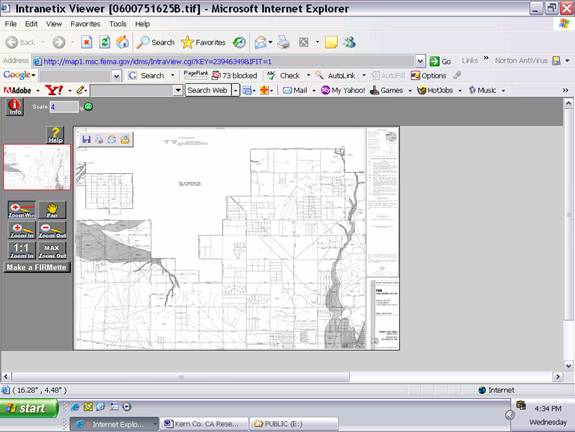 Click on the "Make a FIRMETTE" button in the left margin.
Three colored boxes will appear on the screen.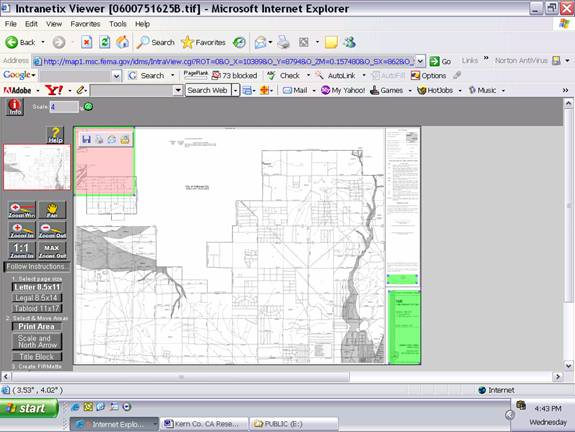 Move the pink box to the subject property vicinity by placing the cursor over the box and left clicking your mouse.
Click on the "Adobe PDF" icon in Step 3, Create FIRMette" to create a map to save and print for your records.
You will have to be patient and experiment with this mapping service.
For our example property, we have moved the pink box to our desired location: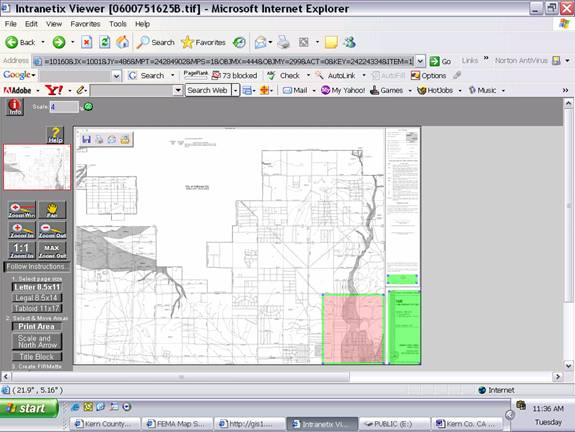 and this is our FIRMette: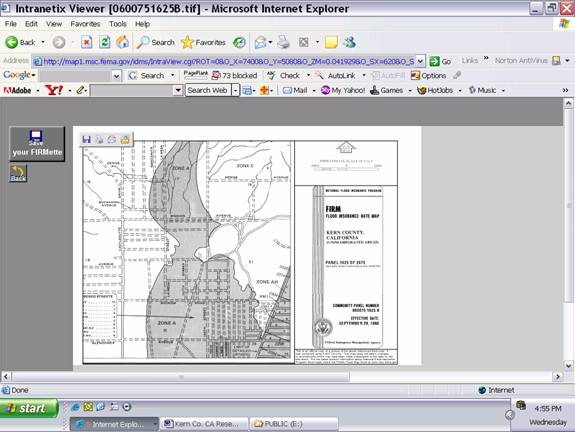 You can save your map by clicking on the "Save your FIRMette" button near the top left of the map.
For our example, the subject property is located in Zone A, defined as "Area of 100-year flood; base flood elevations and flood hazard factors not determined".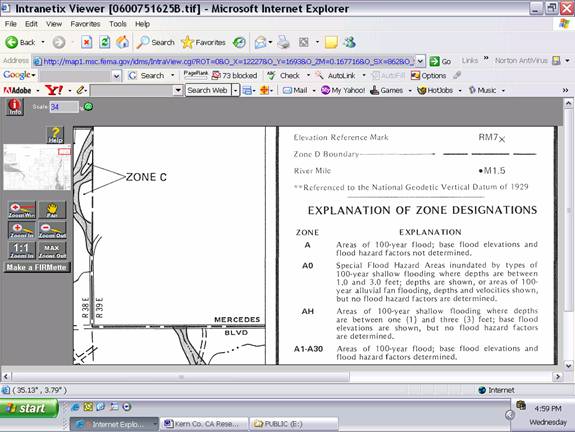 Next Trip to Europe
To make sure you have a chance to participate in some of the amazing real estate deals we have found, we will be returning to Beautiful Southern France in September 2006 for a second real estate investing trip. Should you decide to go with us, here is your itinerary:
Saturday September 9: Leave from your home en route to Barcelona, Spain.
Sunday September 10: Arrive in Barcelona. If you live on the East Coast, you may be able to leave early Sunday morning and still arrive in Barcelona the same day. When you arrive at the airport we will travel together to the NH Hotel in Barcelona where we will be staying for the night.
Monday September 11: Meet at the lobby at 9:00 a.m. and have breakfast at the hotel. The continental breakfast at the NH Hotel is fabulous. After breakfast we will drive across the northeast tip of Spain into southwestern France. Once we reach France we will drive you into wine country along the Mediterranean Coast. The views are spectacular. We will stop for lunch in Port Vende at one of my favorite restaurants, situated directly on the Mediterranean Sea. As we work our way along the coast we will visit some properties in the coastal towns of Cerbere and Banyuls Sur Mer (translated into English, "Vineyard by the Sea"). By late afternoon we will reach our hotel, the Mar Del Sol, which is situated on the Mediterranean Sea in Saint Cyprien, France.
Tuesday September 12: Meet for breakfast at the hotel at 9:00 a.m. After breakfast we will spend the rest of the day visiting properties in Canet and Saint Cyprien, two of the most beautiful and undervalued coastal areas we have discovered.
Wednesday September 13: Again meet for breakfast at the hotel in the morning and then visit properties in Elne, a quaint French town where real estate is poised to explode in value once the TGV (high speed bullet train) is completed in 2009.
Thursday September 14: Head to Narbonne, France to visit some beautiful preconstruction investing opportunities. Narbonne is known as the city of canals. In addition to visiting properties, you will be allowed time for some shopping in the thriving market area.
Friday September 15: Head back to Barcelona where we will stop at the famous Salvador Dali museum in Figueres, Spain. I guarantee you will not forget this museum. Salvador Dali literally built his collection into the museum and it is one of my most favorite places in Spain. On Friday night we will stay at the NH Hotel.
Saturday September 15: The real estate investing trip is over, but if you want to stay longer you are free to make any plans you wish.
If you are interested in signing up for this trip please act quickly. We can only accommodate up to seven people and two of the slots are already filled.
Here is the link for more information about the France Real Estate Investing Trip:
http://www.rogueinvestor.com/european_real_estate.html
You may also call us at 913-381-4520.
Happy real estate investing,
Bryan Rundell

Disclaimer: There are no guarantees in investing. I make no assurances regarding
the investment information presented in the Rogue Real Estate Investing Report.

Copyright 2012, Rogue Tax Lien Investor, all rights reserved.
http://www.roguetaxlieninvestor.com